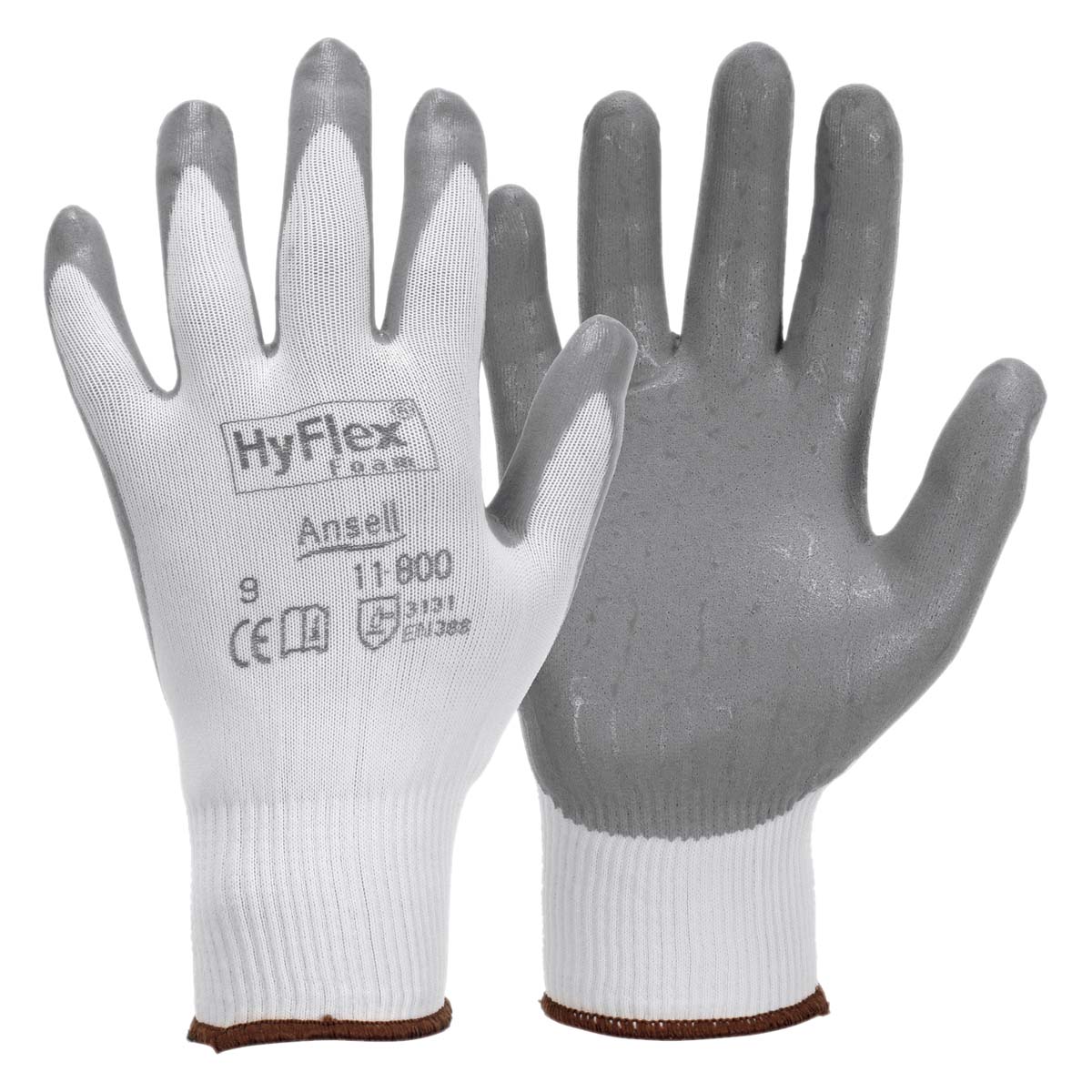 The original HyFlex Foam gloves are lightweight cut resistant, general purpose gloves that provide workers with exceptional comfort. The foam nitrile coating provides lightweight resistance to snags and abrasion whilst providing excellent grip on lightly oiled surfaces. HyFlex Foam offers excellent dexterity, fit and comfort and is the closest you can get to wearing no glove at all.
Features & benefits Applications
• Seamless knitted low-lint nylon liner.
• Close, comfortable fit for dexterity, sensitivity and flexibility.
• Breathable grey foam nitrile coating reducing perspiration build-up.
• Good grip in dry and slightly oily environments.
• Silicone-free materials reduce potential product contamination.
• Lightweight cut resistance - EN 388 rating 1.
Applications
• Automotive assembly and manufacturing.
• White-goods assmebly and manufacturing.
• Logistics and warehousing.
• Packing and inspection of finsihed goods.
• Delicate and precise operations.

Sizes : 6-11
For Order Pls Call Ana : 016 -718 9299
Email : nikimouniform@gmail.com